What Is 'Eve Teasing' ?
It is Street Harassment.
What are the kinds of behaviour you recognise as 'teasing'? Is it really just 'teasing'?
Put a thumb print on what you recognise. Lets call it street harassment.

This bi lingual Eve Teasing Opinion Poll invites the public to identify street harassment , by placing a thumb print on what the behaviour they recognise as 'eve- teasing'. The Opinion Poll is an attempt to enable public discourse , and a tactic to break the then denial (2005) on street harassment.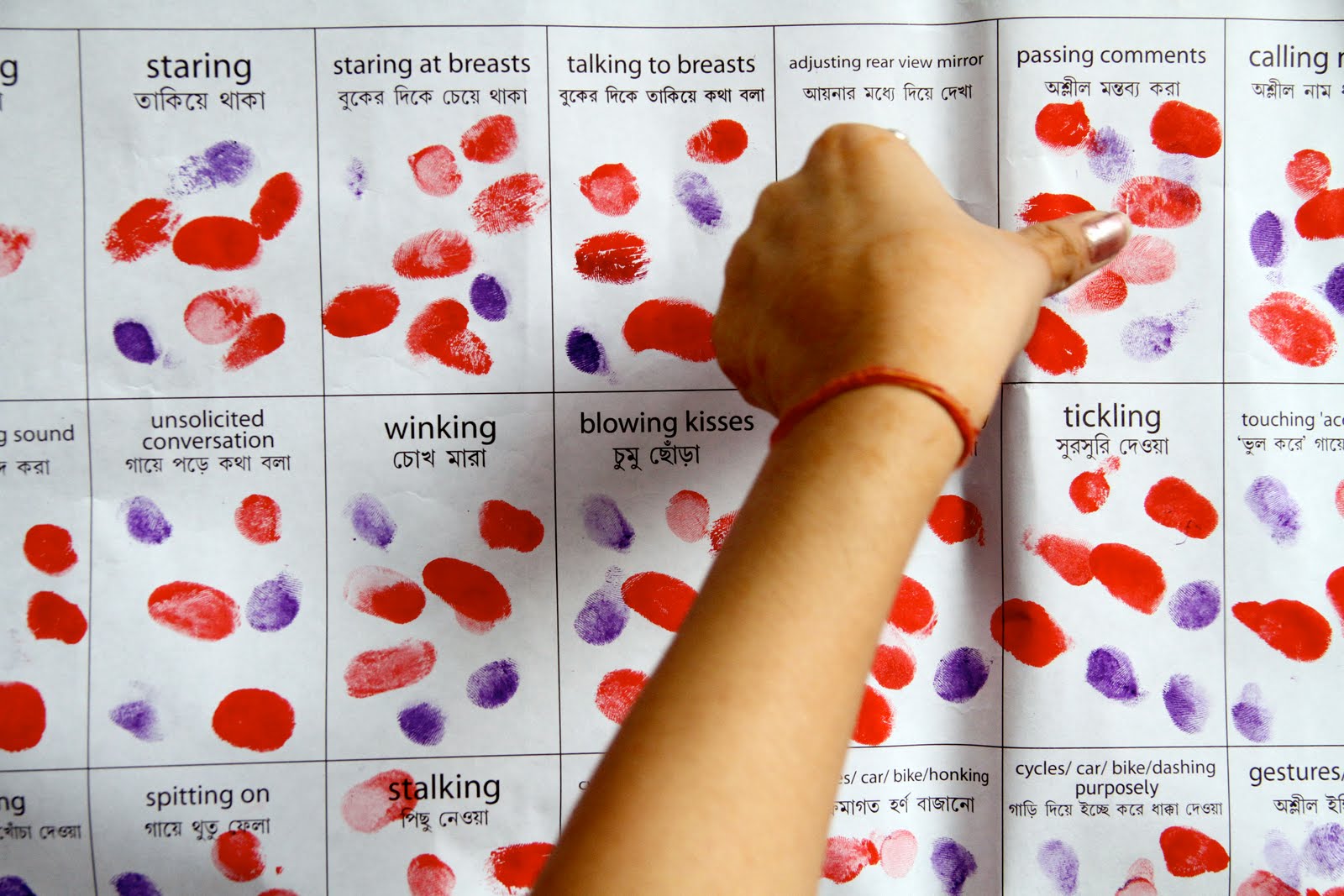 Nomita Sharma, Gariahat Market Tea Stall, Kolkata, India (2006). Action Shero, Nomita Sharma hosted the Opinion Poll for a week, inviting members of the public to pariticipate. In taking agency to end sexual and gender based violence, Nomita Sharma is an Action Shero!
Camac Street Kolkata 2010
Dadar Station, Mumbai 2008
Gariahat intervention led by Kolkata Action Heroes/ Theyroes/ Sheroes. Street vendors joined the mission, becoming Action Sheroes too. Year (2006).

Action Sheroes/ Heroes Kolkata led the 'Opinion Poll' intervention at New Market, on March 8th, 2007. Team comprises, Dana Roy, Saptarshi Chakraborty, Insiya Poonawala, Sunayana Roy, Madhura Chakrabarty and more!